Hotel Capo Sud Lacona: Elba Island
At the Hotel Capo Sud our guests satisfaction is very important. We care very much about it. That's why we have the pleasure in having a very high number of guests, almost 50%, who spend their holidays with us since long time. If while your stay at the Hotel, should something do not meet your satisfaction, we warmly invite you to report it at the reception desk and we will strive for find the best solution together with you.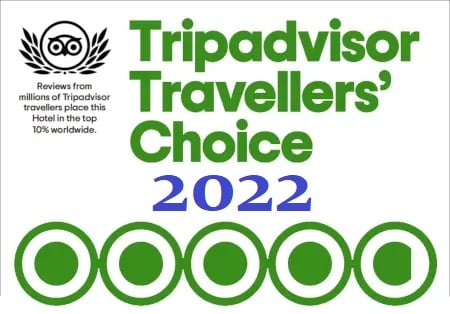 Tripadvisor is an indipendent website where users leave their reviews about hotel they visited and give also a vote for their experience (from a minimum of 1 to a maximum of 5 "dots").
On 09.30.20 HOTEL CAPO SUD IS THE FIRST HOTEL OF ELBA ISLAND
Any english language guest has left one vote "Below average"!
VOTES ON TRIPADVISOR FOR HOTEL CAPO SUD ON 09/10/22
Gorgeous location and excellent service. We found in the Hotel Capo Sud an oasis where our family could relax and enjoy every amenity they had to offer. Every room overlooks the sea and all of them are just steps away from the beach ! Incredible experience!
A true sweet spot of a small hotel, perfect location, great hospitality and delicious food served. Really enjoyed the tranquility, beautiful nature and the excellent possibility for a swimm. Not the most modern site but providing the "right Italian" atmosphere and very clean kept. All in all just perfect
...Service was exceptional. Assisted with reservations for restaurants and site seeing. Wonderful traditional Italian food and wine with vegetarian options. Clear water and quiet beach. Family friendly. We will be back...
..It's hard to find anything to complain about. The location is outstanding, the food was great, the staff were nice and available, the beach awesome. I really enjoyed my stay and I'll most likely be back..